The horrendous abuse by Barry Bennell has been making news headlines in the last few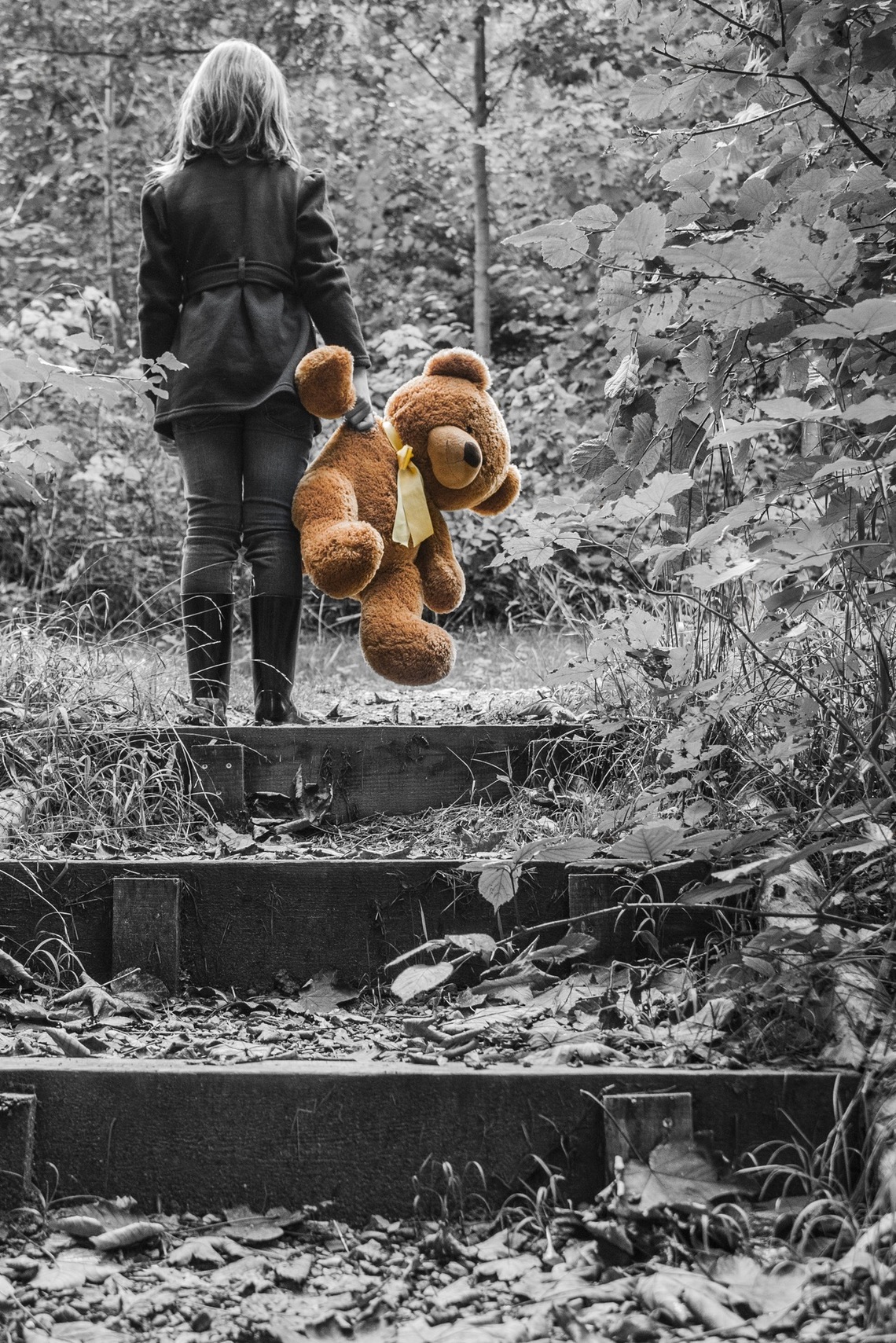 weeks. Andy Connolly, Chief Executive at SurvivorsUK has written a thought-provoking article for The Guardian, 'If the abused can't speak, we need other routes to their pain'. Andy discusses why the victims didn't speak out earlier about the abuse and it has inspired me to put my own thoughts down in this blog.
Where you stand regarding the case will be influenced by your own experience. It's a topic that we've discussed in Family Group. Many have questioned why so many have kept quiet for so long. Others have wondered how these revelations would impact on all the other perpetrators yet to be unmasked. I'm with this group, waiting and hoping that the shaming of Barry Bennell will enable other victims of childhood sexual abuse to conquer their fears and unmask the perpetrators.
I went to university in Aberystwyth. In the pub one evening with a group of close friends, the subject of sexual abuse arose. In the ensuing conversation, it emerged that half of our group had been sexually interfered with or assaulted in childhood.
Some years later, I was working as an educational psychotherapist in a mainstream school. The classes were small and about evenly split by gender. My work became targeted towards a particular class where behavioural and emotional problems were very evident. By the end of the year, I was working with five girls who had been sexually abused - about 40% of the girls in the class. In one case the perpetrator was convicted and imprisoned; another abuser fled the country.
So, I'm with Freud before his 1896 recantation, when his work began to confirm the psychic impact of the horrific sexual and physical abuse of children that his mentor, the neurologist Professor JM Charcot, and Charcot's colleague, Professor Brouardel, studied and wrote about. Up to this point, the condition 'hysteria' was a label applied to women considered to be inferior, weak, seducing, narcissistic liars. Freud broke the mould, noting that in the first 18 cases of 'hysteria' he investigated, he uncovered, in all cases, a link with sexually abusive events in childhood. (Peter Gay, The Freud Reader, 1995 WW Norton p. 109).
Recent research published by the NSPCC makes shocking reading.
1 in 3 children sexually abused by an adult did not tell anyone
Over 90% of sexually abused children were abused by someone they knew
Over 54,000 sexual offences against children were recorded by the police in the UK in 2015/2016
So what lessons can we learn from the Bennell case? We know that victims of child sexual abuse are not coming forward so we need to create an environment that allows for these difficult conversations to take place. Therapy is sometimes characterised as fluffy, indulgent and irrelevant to life in the real world. Our therapeutic work is far from this caricature. We start with behaviour - and we believe all behaviour has a meaning. And we work with the reality and consequences of a range of traumatising experiences.
Of course, not everyone has access to therapy services so we need to be much more open as a society to talk about child sex abuse. This change is happening. The recent #MeToo campaign has helped to start the conversation about sexual abuse. Awareness days such as #PurpleFriday and articles such as Andy Connell's specifically focused on the abuse of boys, all help to create open lines of communication about this once taboo subject. In order to help victims to speak up, we cannot view child sex abuse as taboo anymore. It's happening and we have to confront it.
Mark Griffiths
16:32, 05 Mar 2018 by Joanna King
Tags:

'I want my child to be happy and successful at school'. That's probably the main reason why parents join Family Group. And that's a genuine, heartfelt wish for lasting change. But real life is messy. And for many of the families who come… well, there's a lot of stuff in the way. Sometimes that wish for change can feel a long way from coming true.
So, I want to think about five ways in which Family Group is relevant in the messiness of real life. How is it that people engage in Family Group when their immediate 'front line' needs could so easily take priority?
1.The crucial people are in the room together
If you want a child to be happy and successful in school, you need key folk engaged in achieving this together. The voices of the child, the parent and the school need to be heard. In Family Group, the key folk are all there in the room and their work together is supported by the independent mental health specialist, the therapist SFW provides. And all these folk know why they're there. The meeting is purposeful, honest, familiar. The structured model helps maintain that essential feeling of safety.
2. We do not set the speed
The second way in which Family Group is relevant to front line need is the pace we travel.
Change happens slowly. Change needs time. We go at the pace of the client. We can accommodate blips. There isn't a Family Group client manual – there's no programme to be completed. Family Group is more like a new route you adjust to, or maybe a diet that you gradually realise really suits you. We recognise that, when it comes to relationships, people learn experientially: you need to feel trusted, valued, held in order to develop those capacities within yourself.
3. Co-production generates rich resources
What keeps Family Group relevant to immediate needs? Practical problems in daily life need practical solutions. The range of skills and experience in the room is such a bonus. You get lots of relevant advice and ideas from other folk in your area, with children at your school. As relationships develop, friendships grow. Help is offered. Problems are shared. The model is truly co-productive. We're all in it to help: the good outcomes are achieved by group effort. That heartfelt wish for your child easily morphs into your engagement in helping the other children in the group.
4. It comes to me
My fourth point re relevance of Family Group to front line need? Family Group is local, accessible, familiar. It's in school. And pretty much everyone goes to school. If you've got a primary aged child, you're going to be there most days. School is one of the easier places to ask for help: you know they're there to serve your child too. Family Group is another one of the things school offers. You might notice a mention in the newsletter, a flier in the lobby, or your child's teacher might chat to you about it. It might be another parent who first mentions Family Group to you. You'll have seen the therapist in the playground: other parents have a laugh with her, and she seems friendly.
5. We get to the root of the issue - together
We invite the messiness into the room, weekly. Every Family Group has a 'What's hot? What's been tricky or difficult?' section. 'Have a think with your adult, and see if you can find something from this last week that you'd like to change. Maybe it was in school? Maybe at home? Maybe it happened just this morning, on the way in.'
Current difficulties are encouraged into the room each week. Sifting through, we select the most pertinent difficulty for each child and think together to turn the problem into a target. Then, we practice implementing that target during the session, as we work through our programme of games and activities. Where the problem re-occurs, we harness the group to reflect on the challenge and help find a way forward. It's bit by bit. It's learning by experience. We might have to work at the same area for some time. But eventually we get to the nub – what it is that really needs to be understood – and the driving energy behind the behaviour is redundant.
An excerpt from the Executive Summary of an independent research project into the effectiveness of Family Group earlier this year provides me with my conclusion;
"The strength of the Family Group model, from the evidence provided by these 23 families, is rooted in the 'physical' co-productive nature of the intervention. The therapist, the school based partner, the other families, in a safe environment, in school 'the child's daily world', all contribute to effect positive change for parent and child.
The practical outcomes include improvement in the behaviour of the child and academic performance; improvement in family relationships and between school and parent. The emotional outcomes for parent and child include improved confidence; a sense of achievement after hard work; improved self-esteem and happiness; the new experiences of reflective thinking and emotional containment."
Mark Griffiths
11:06, 14 Sep 2017 by Joanna King
Tags: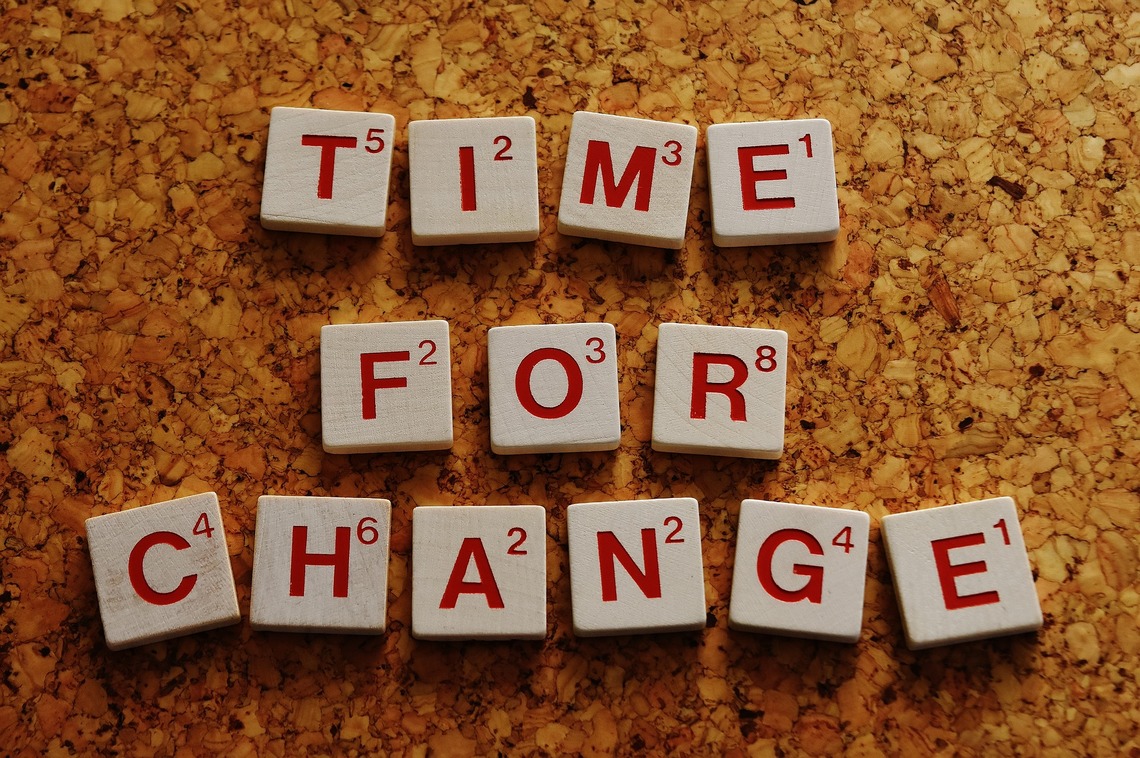 The School & Family Works is a change forum. We're after LASTING change and we recognise that, to enable significant shifts, we have to start where people are and be prepared for a long journey. The key characteristic of all our work is that it enhances the reflective capacity of all those involved. It is through this reflective capacity that change takes place.
So, what are the five ways that we enable lasting change for schools and families?
1. We start where people are, and work at their pace
Our Family Groups offer parents and young people the chance to be supported through a process of change, which they drive themselves, at a pace they can handle. People stay in Family Group for as long as they need to stay.
2. We enable people to feel safe
We may need to demonstrate trustworthiness, reliability, honesty, compassion and respect for a considerable time before people are prepared to engage in a relationship with us. There is always a readiness for attachment when offered in sufficient safety.
3. We provide space for individuals to discover and explore other ways of being
Change is difficult, but if you keep on doing what you've always done, you'll keep on getting what you've always got! Playfulness and stimulation encourage exploration and experimentation. We're gently loosening fixed patterns, helping everyone become more malleable and adaptable.
4. We facilitate the sharing of experiences, ideas and solutions between families and professionals.
Everyone learns in Family Group. All voices are valued. We each use our experience and skills in the service of everyone in the group. There are moments of great insight, which ripple out into the school and the community.
5. We have a relational approach, and respect, trust, equality and commitment are hallmarks all those who have worked with us will validate.
Change happens within relationships. We're conscious of how the relationship offers a framework for growth. We want people to feel truly received. Our approach seeks to offer an increased trust in validity of ones own experience, the development of hope, and space to re-connect, assimilate and reconsolidate.
We are pleased to report that an independent evaluation of Family Group concluded that 8 out of 10 families evidence significant positive change from attending Family Group.
If you would like to find out more about Family Group please contact me either by email mark@theschoolandfamilyworks.co.uk or phone 07540 806 248.
Mark Griffiths
23:02, 25 Aug 2017 by Joanna King
Tags:

Archive
Use the calendar or list of months to view entries made on those dates.
| S | M | T | W | T | F | S |
| --- | --- | --- | --- | --- | --- | --- |
| | | | | 1 | 2 | 3 |
| 4 | 5 | 6 | 7 | 8 | 9 | 10 |
| 11 | 12 | 13 | 14 | 15 | 16 | 17 |
| 18 | 19 | 20 | 21 | 22 | 23 | 24 |
| 25 | 26 | 27 | 28 | 29 | 30 | 31 |