The School & Family Works was launched at 11 Downing Street on 4 March 2010 at an event hosted by Mrs Maggie Darling. You can link straight into a short film recording part of this event here. Since then, a lot has happened.
The following summary of news events demonstrates the progress that we have made and is an attempt to keep you up to date with what we are doing. For further details and/or for answers to your questions, please contact us.
News events
March 2016
We are delighted to announce that our bid to the Local Sustainability Fund ("LSF") has been successful. Delivered by the Big Lottery Fund on behalf of the Office for Civil Society, the LSF aims to help medium sized voluntary, community and social enterprises organisations to secure a more sustainable way of working by providing funding and support to help them review and transform their operating models.
We are calling our LSF project "Next Steps" as it will enable us to consider alternative growth options and prepare for the future. The project will involve us in a fundamental review of every aspect of our business over the period April 2016 to March 2017.

January 2016
In the extract from our accounts set out in the following paragraph, we mentioned the possibility of an additional Family Group in Ealing. This has come to fruition and Pam Marshall is now working closely with Berrymede Junior School to recruit families who will work together to make the group a success. This Family Group is generously supported by John Lyon's Charity

November 2015
Our accounts for the year ended 31 August 2015 were finalised on 13 November. The following extract from these accounts gives a good summary of our current position:
"Following rapid expansion in the previous period, 2014/15 was a year of consolidation. Activity levels were slightly higher than in the previous year and we maintained our partnerships with nine schools in Hounslow, Hammersmith & Fulham, Richmond and Kingston throughout the year. However, our Family Groups at St Nicholas School, Merstham and Kenmont Primary School, Hammersmith were discontinued in March 2015. In each case, this was because we agreed with the schools that it was no longer practicable to recruit an appropriate mix of suitable families to make Family Group a self-sustaining, cost effective community. More positively, we initiated a new Family Group in partnership with Christ's School, Richmond in the summer term of 2015 and we hope that this will be fully established in 2015/16.
Our commitment to gathering evidence was maintained and, in accordance with our logic model, we continued to monitor the wellbeing of all Family Group participants, together with the attendance at school and the attainment of participating children. As in previous years, our focus on a small number of children with extremely complex needs made it very difficult to reach statistically valid quantitative conclusions on the effect that we had had on attendance and attainment but, in all cases, it was clear that Family Group had had a very positive impact on wellbeing. This was confirmed by a respected, independent researcher, Dr Mary Richardson, who prepared detailed case studies on six separate Family Groups. Qualitative feedback of this sort remains the most convincing and informative evidence available to us but we will persist with our attempts to develop quantitative measures that provide useful and meaningful information.
In addition to Family Group, training and other services were provided throughout the year to a number of our partner schools and we also maintained support to various parents whose children had "graduated" from established Family Groups in Hounslow, Richmond and Fulham. Disappointingly, we could only obtain funding for one "Families Helping Families" course (in partnership with Me too & Co, a Richmond based charity) but this was an outstanding success and we hope to be able to build from this base in 2015/16
Schools continue to recognise that our interventions can help them to respond to a wide range of significant needs but, given the inevitable budget constraints that they are all facing, funding remains an issue. In this context, we are particularly grateful to our charitable funders for their generous support to the company or its partner schools:
Prospects for 2015/16 are mixed. Two schools have indicated that, for financial and operational reasons, they are unable to continue their commitment to Family Group while, at the same time, with the support of the local authority, we are in advanced discussions with a primary school in Ealing about working with them from early 2016. Further expansion may be possible in 2016/17 but, before this can take place, the company intends to carry out a fundamental review of its strategy, business model and growth options to ensure that it can remain sustainable. This review (which will be completed by 31 August 2016) will be supported by The Paul Hamlyn Foundation and The LankellyChase Foundation."
May 2015
As part of the Paul Hamlyn Foundation Changing Perceptions project (see September 2013 announcement), Bridget McCabe has started a new Family Group in partnership with Christ's School, Richmond. Christ's is a 600 pupil, Church of England secondary school whose origins date back to 1658.
The school based partner who will co-facilitate the group is Lee Scott and the project has received generous support from Richmond Parish Lands Charity.
April 2015
We continue to work with London's children and youth evidence hub (Project Oracle) to improve our methods for gathering evidence so that we can more effectively demonstrate that our Family Groups are delivering the outcomes predicted by our logic model. In this context, we are delighted that the first year of our Changing Perceptions project (see September 2013 announcement) has now been assessed by Project Oracle as meeting Standard 2 in their hierarchy of levels of evidence. A summary of their assessment can be found here
January 2015
After a break, our successful collaboration with Metoo & Co was resumed and a new Families Helping Families programme began on 23 January. The programme leader was Bridget McCabe
September 2014
Schools continue to recognise that Family Group can help them to respond to a wide range of significant needs and, as a result, we have been able to replace the three schools that had previously decided to discontinue their Family Groups (see below). We are particularly pleased that, on the basis of the successful Family Group at Clarendon School, two of these schools are being supported by Achieving for Children ("AfC"), a social enterprise company created by the Royal Borough of Kingston upon Thames and the London Borough of Richmond upon Thames to provide their children's services. We hope that this is the start of a long term relationship with AfC.
We remain very grateful to a number of key funders for their continuing support. These include the Paul Hamlyn Foundation, John Lyon's Charity, Dr Edward and Bishop King's Fulham Charity, Richmond Parish Lands Charity, Hampton Fuel Allotments Charity and Hammersmith United Charities.
August 2014
As always, at the end of the school year, together with our partner schools and our funders, we carried out an in-depth review of our activities during 2013/14.
In all 11 schools hosting Family Groups, positive outcomes were achieved. Our commitment to gathering evidence was maintained and the demonstrable improvements in the attendance and wellbeing of the children who attended Family Group regularly were gratifying. It is too early to be confident that the benefits to these same children translate into sustainable attainment improvements but early signs are encouraging and, as our evidence base grows, we hope to be able to draw more robust conclusions. Participating parents also increased their wellbeing and it was particularly pleasing to see a number of "hard to reach" families re-connect with their school communities.
As announced in January 2014, Dr Mary Richardson produced independent case studies on two of our Family Groups. Her findings were very positive and, in addition to highlighting the impact of Family Group on the participating children, Dr Richardson emphasised the following as important impacts:
Development of a more cohesive school community and encouragement of parents to participate in school life

Provision of scope for parental support, understanding and action. This element is vital so that participants know they can make positive changes;
Of course, not everything went well. Recruiting the right number of the right type of "at risk" families was a constant challenge and, in a number of cases, the schools underestimated the efforts required to embed Family Group into their communities. Financial pressures and an increasing focus on short term results were also relevant and, together, these factors meant that, at the end of the school year, three schools concluded that they were unable to maintain their commitment to Family Group. This is highly regrettable as a much longer period is neccessary before systemic change can be achieved.
March 2014
Plans to launch a new Family Group at Ivybridge Primary School, Hounslow are at an advanced stage. Together with the school, we have investigated various funding possibilities and, in spite of a number of false starts, it now appears that it will be possible to launch a group in September 2014.
January 2014
As part of our continuing commitment to gathering reliable evidence that provides insights into the effectiveness of our work, we are delighted to announce that Mary Richardson has agreed to prepare independent case studies on certain families participating in our Changing Perceptions project (see September 2013 News announcement).
Dr Richardson (BA, PhD) is the Programme Convenor and a Principal Lecturer on the BA Education undergraduate programme at Roehampton University. She also teaches on the university's MA and EDD postgraduate programmes. Before coming to Roehampton, Dr Richardson worked as a Senior Research Officer in the department of Research and Statistics for the Assessment and Qualifications Alliance. She has also worked in the development of educational programmes with campaigning non-governmental organisations and children's charities. In the past, she worked as a facilitator and producer of theatre with young people.
December 2013
A very positive report on the external evaluation of our Hounslow SWIFT project carried out for the funder (The Paul Hamlyn Foundation) by OPM has now been published. This includes some fascinating case studies and, according to the executive summary of the report "The Family Group model is working as intended and shows extremely positive impacts." OPM write "The impacts of Family Group have been uniformly positive and both families and schools strongly endorse the intervention."
Both the executive summary and the full report can be accessed here
October 2013
Reaction to the training and parenting programmes that we have been running at St Nicholas School, Merstham, Redhill has been so positive that the headmaster, Craig Anderson, has recently requested us to accelerate the launch of a Family Group at the school. This was originally planned for April 2014 but it is hoped that it will now start in November of this year.
St Nicholas is a small school for boys who have a statement of special educational needs due to their behavioural, social and emotional difficulties. Most also have difficulties associated with cognition, speech, language and communication.
September 2013
More good news! We are delighted to announce that Paul Hamlyn Foundation has agreed to support a major new project in Hounslow which will enable us to work with five schools over the next three years. A full description of this project (which is known as Changing Perceptions) can be found on the Project Oracle site via this link

July 2013
After many months of hard work, we were very pleased when our efforts to expand our work in Hammersmith & Fulham came to fruition.
From September, in addition to our Family Group at Fulham Primary School (see June 2011 announcement), we will be launching new Family Groups at Kenmont Primary School and at Old Oak Primary School. We will also be initiating a Graduate Programme for parents who have previously participated in one of these three local Family Groups.
Funding is complicated! As well as providing significant "in-kind" support, both Kenmont and Old Oak will be partly funding the project. In addition, John Lyon's Charity have confirmed their continuing support by generously agreeing to sponsor the project over the period 2013-2016. Finally, in 2013/14, both Hammersmith United Charities and Dr Edwards & Bishop King's Fulham Charity will also be providing significant financial support to the specific schools in their respective catchment areas.
This is a very exciting development and we are greatly looking forward to working with all our new stakeholders.

June 2013
On 10 June, we were delighted to receive further recognition from Project Oracle when our SWIFT project was awarded a "prospective evidence" prize in recognition of the compelling evidence that we were able to show a panel of academic judges on how our work has improved the lives of children and young people in London.
The cash prize will be used to celebrate our success and to make further investments in our evidence gathering processes.
Here is a picture of Tim Curry receiving our prize from Professor Malcolm Gillies, Vice-Chancellor and Chief Executive of London Metropolitan University.
For further information, please see the Project Oracle press release
February 2013
We are very pleased that our flagship project in Hounslow (known as the SWIFT project - see July 2010 announcement) has now been accredited by the GLA's Project Oracle as Level 2 in terms of their Standards of Evidence. This is a very positive assessment and, to date, only two other London projects have been rated as highly.
According to Esben Hogh, Project Oracle's Training Coordinator:
"Project Oracle Youth Evidence Hub is a major Greater London Authority initiative which aims to understand and share what really works in youth programmes to improve the lives of London's children and young people. In our opinion, The School & Family Works partnership established with three Hounslow schools has a coherent and plausible programme model and a clear evaluation plan that measures relevant project outcomes in an appropriate way. Further, the project is producing evidence which suggests a strong indication that their Family Groups are making a positive difference."
Please use this link to see the Oracle summary of our project.
January 2013
The Families Helping Families programme goes from strength to strength. We have continued our successful collaboration with Metoo & Co and a new programme began on 15 January. Shortly after, on 28 January, we began a seven week programme with Crossroads Care, Richmond & Kingston upon Thames. We hope to run further programmes in 2013 with both organisations.
October 2012
The OPM - Office for Public Management evaluation of our Family Group project with SWIFT in Feltham has been published and is available on the Paul Hamlyn Foundation website. Here are a few highlights from the executive summary:
"The project is a highly targeted intervention working with children and parents in school- based multi-family therapy groups, referred to as 'Family Groups'. A therapist and a school- based partner (usually in a pastoral role) run the weekly groups in schools, each attended by up to 8 families. The aim is to reduce the risk of exclusion, increase attendance and support attainment, by working with the whole family. Typically, families have complex needs and groups include some extremely vulnerable families.
Parent-child relationships are improved because parents feel more confident and empowered in their parental role. Children feel more supported and secure, often leading to improved attendance, behaviour and attainment at school. Schools report improved relationships with parents and children, and fewer disruptions in class.
The Family Group model is working as intended and is showing extremely positive impacts for children, families and schools, and therefore we do not suggest any substantive change to the approach."
The quantitative data included in the OPM report includes the findings reported in Mark's Blog (June 2012) that exclusions at Victoria Junior School have fallen from 58.5 days the year before Family Group to 8.5 days last year. OPM concludes:
"The majority of days lost to exclusion in 2010-11 concerned children who would go on to join Family Group in 2011-12. Therefore, the dramatic drop in days lost to exclusion in 2011-12 may very well be attributable to the intervention."
To go directly to the Family Group section of the report, click OPM Yr1 report SWIFT. Also, please pay particular attention to the Case Studies from pages 41-62 to understand the depth and impact of the intervention.
September 2012
Working from their analysis of attainment data from Family Group pupils at KS1, KS2 and KS3 in our three SWIFT schools, 'So What?' has updated its initial findings from January. Their most recent report (Attainment Data Analysis Sept '12) demonstrates that:
"Overall, the Family Group program is having a positive impact on student attainment. On average, the initial data indicates that Family Group students advance their APS scores faster than the National Curriculum benchmark."
Over the coming months, we will be adding data from Family Group students at Fulham Primary School and Clarendon School. 'So What?' will produce their next update, having processed the attainment data made available to them by the schools in December.
July 2012
We were delighted to hear that our application for funding from the Sport Relief - Evening Standard Dispossessed Fund had been successful. This funding (which will be managed by The London Community Foundation) will enable us to set up and run a self-help programme for parents who have "graduated" from Family Groups.
The programme will be based round regular meetings of Family Group parents, run by a parent who will be trained by and have "behind the scenes" access to our mental health professionals. Meetings will take place in a community centre and will include a relevant activity (eg first aid, interview practice etc). Before, after and sometimes during the activity, parents will discuss issues and help each other to identify solutions.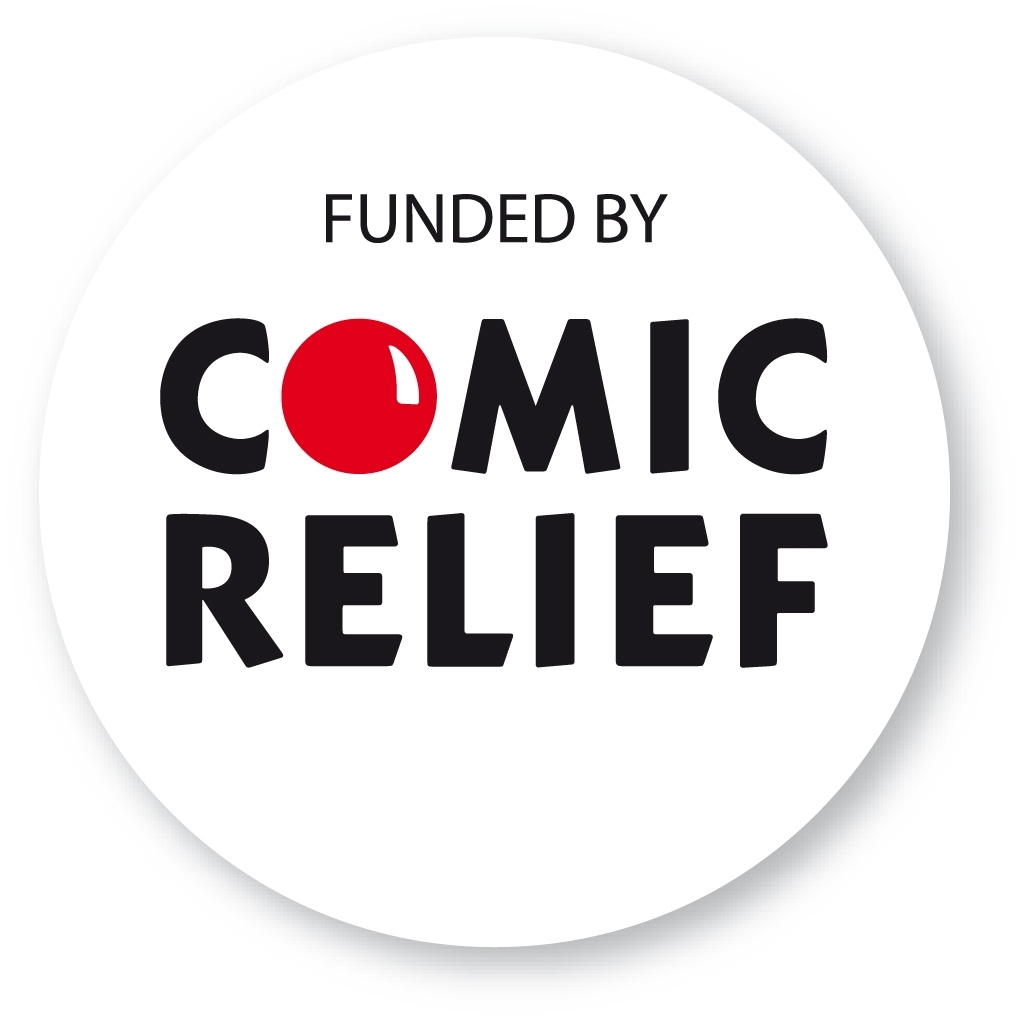 May 2012
Clarendon School, Hampton is a school for pupils aged 7-16 with moderate learning difficulties and additional complex needs. We worked closely with them to devlop an innovative proposal to set up and deliver a Family Group over the period June 2012 to March 2015 and we were delighted when Richmond Parish Lands Charity and Hampton Fuel Allotment Charity agreed jointly to help Clarendon fund the group.
Sue Richards-Gray and Clarendon's Paul Jensen will jointly lead this project which is targeted to reach up to 24 families in Richmond, Hampton and Twickenham over the next three years. Sue and Paul will be supported by Mark Griffiths and John Kipps (Clarendon's Headteacher) respectively.
January 2012
A preliminary report produced by So What...?, a market research company run by non executive director Baz van Cranenburgh indicates that Family Group pupils outperform their peers.
Working from c150 data points, So What…? used Average Point Scores ("APS") to compare the progress of Family Group pupils against the national expectation that pupils would progress at 3 APS points per year.
So What…? concluded that Family Group pupils were 'catching up' with the rest of their school, by making faster progress than their peers. While the national 'expectation' is for pupils to progress at 3 APS points per year, the available data suggests that pupils who participate in Family Groups progress at 3.6 APS per year.
So What...?'s preliminary report is available here.
August 2011
We were delighted to be able to finalise the details of a significant contract to deliver six Families Helping Families events as part of London Borough of Richmond upon Thames ("LBRUT") carers strategy. This programme will take place in the period to 31 March 2012 under the leadership of Sue Richards-Gray.
July 2011
Negotiations to deliver a Family Group in partnership with Town Farm Primary School, Stanwell were completed. This programme began in September 2011 under the leadership of Wendy Smith and, for the first year, it will be funded entirely by the school. In subsequent years, we hope that we will be able to attract additional funding from other sources.
June 2011
In partnership with Fulham Primary School, we made a successful application to John Lyon's Charity to set up and deliver a Family Group over the three year period 2011 – 2013. This project is the responsibility of Sue Richards-Gray.

March 2011
The Paul Hamlyn Foundation agreed to fund a major external evaluation project that will involve OPM – Office for Public Management reviewing our work at three schools in Hounslow (for further details of this project, see the announcement dated July 2010).

January 2011
A successful Yes Club pilot programme was carried out at Victoria Junior School.
July 2010
Following their attendance at 11 Downing Street, The Paul Hamlyn Foundation generously agreed to fund three Family Groups in schools in Hounslow for three years. This breakthrough contract is being managed by Mark Griffiths and Nicola Carvalho and involves us working in partnership with Forge Lane School, Victoria Junior School and Feltham Community College.

January 2010
In partnership with the local charity Metoo & Co and The Richmond Parent Carers Action Group, we launched the first Families Helping Families programme, delivered by Mark Griffiths. Subsequently Mark has worked with Metoo & Co to deliver a number of other successful programmes, including a very succesful follow up meeting of parents who "graduated" from the initial programme.